Transporting extremely competitive sea freight for the Ho Chi Minh, Da Nang and Qui Nhon routes to Chile.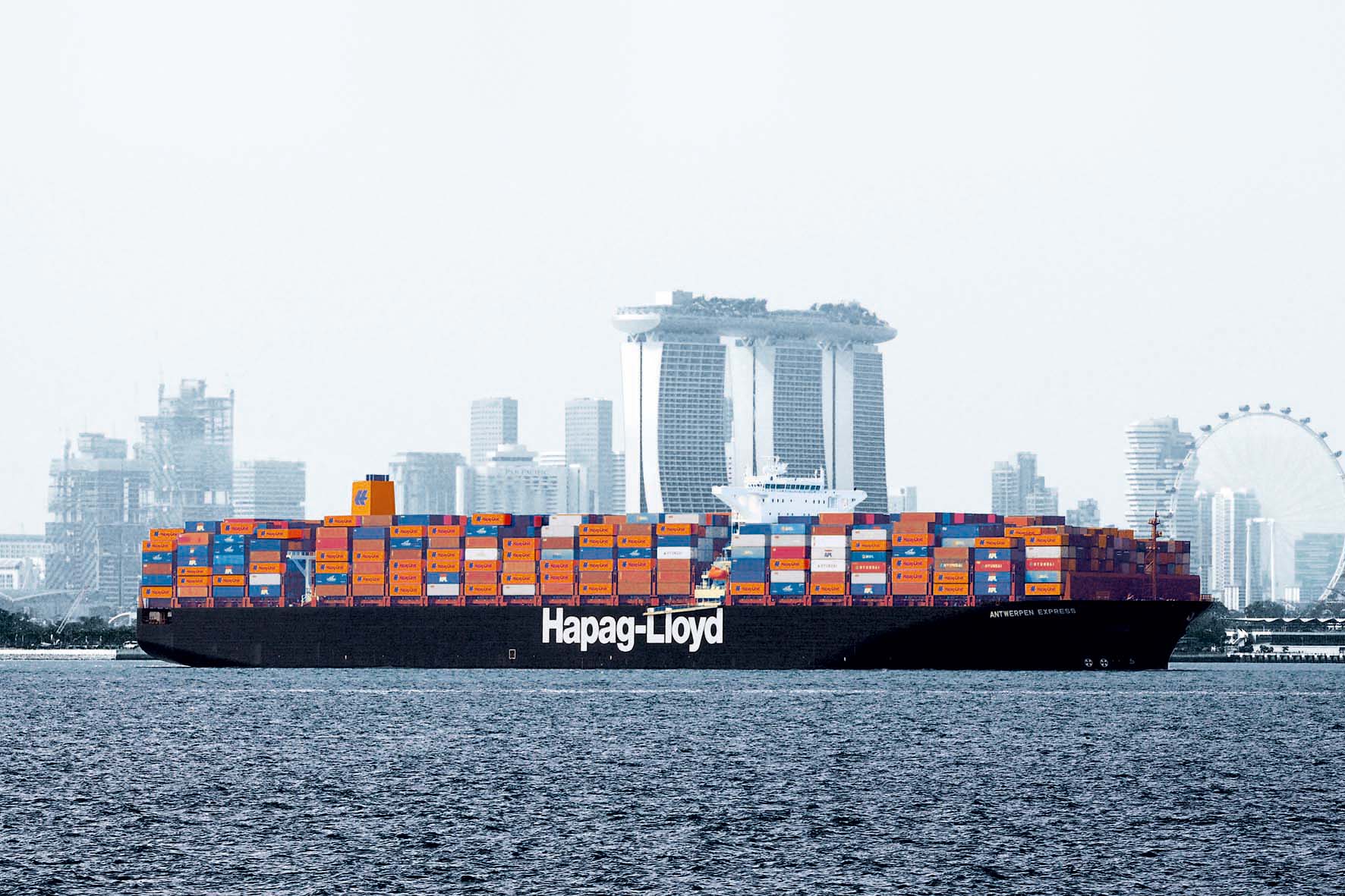 1. Major ports of Chile:
Ancud (Chiloe), Chile (CLZUD)
Antofagasta, Chile (CLANF)
Arica, Chile (CLARI)
Barquito, Chile (CLBAR)
Cabo Negro, Chile (CLCNX)
Calbuco, Chile (CLCBC)
Caldera, Chile (CLCLD)
Caleta Coloso, Chile (CLCCL)
Caleta Patillos, Chile (CLPTI)
Castro (Chiloe), Chile (CLWCA)
Chaiten, Chile (CLWCH)
Chanaral, Chile (CLCNR)
Coquimbo, Chile (CLCQQ)
Coronel, Chile (CLCNL)
Corral, Chile (CLCRR)
Dalcahue (Chiloe), Chile (CLDCH)
Gregorio, Chile (CLBAG)
Guayacan, Chile (CLGYC)
Huasco, Chile (CLHSO)
Iquique, Chile (CLIQQ)
Isla de Pascua (Easter Island), Chile (CLIPC)
Jureles, Coronel Bay, Chile (CLJRL)
Lirquen, Chile (CLLQN)
Los Vilos, Chile (CLLOS)
Mejillones, Chile (CLMJS)
Michilla, Chile (CLMCH)
Penco, Chile (CLPEO)
Puerto Aysen , Chile (CLWPA)
Puerto Chacabuco, Chile (CLCHB)
Puerto Montt, Chile (CLPMC)
Puerto Natales, Chile (CLPNT)
Puerto Ventanas, Chile (CLLVS)
Puerto Williams, Chile (CLWPU)
Punta Arenas, Chile (CLPUQ)
Punta Chungo, Chile (CLPGO)
Punta Padrones, Chile (CLPPD)
Punta Patache, Chile (CLPPC)
Quellon (Chiloe), Chile (CLPTE)
Quemchi, Chile (CLQMC)
Quintero, Chile (CLQTV)
San Antonzo, Chile (CLSAI)
San Vicente, CAP, Chile (CLCAP)
San Vicente, Chile (CLSVE)
Talcahuano, Chile (CLTHO)
Taltal, Chile (CLTTC)
Tocopilla, Chile (CLTOQ)
Tome (Biobio), Chile (CLTOM)
Valparaiso, Chile (CLVAP)
2. Carriers transporting Vietnam to Chile routes: Evergreen, Yang Ming, ONE, MSC, Maersk, Hapag Lloyd, Hamburg Sud, CMA- CGM, APL, …
3. Jasindo Logistics Company provides the following services:
Providing sea freight from ports of Ho Chi Minh City, Da Nang, Qui Nhon to Chile (CY-CY)
Providing Door to Door, CY – Door, Door to CY, Ex-work, DDU, DDP services, etc.
Provide customs clearance services
Provide road transport services
Provide fumigation services
Providing services of certifying origin
Providing services for making plant quarantine papers
…

4. Necessary procedures for exports:
Customs declaration
Bill of lading (bill of lading)
Packing list & invoice
Certificate of origin (Certificate of origin if needed)
Fumigation certificate (Fumigation certificate if needed)
With many years of experience in the field of sea transport services, we guarantee to provide our customers with the best service along with the best shipping prices on the market, our company will advise you fully. and details to export a shipment to other countries, and our company will also support customers in terms of paperwork and procedures to export goods to foreign countries in a convenient, fast and proper process. , principles and laws.
Please contact us Jasindo Logistics so we can serve you!
*************************
Mr Henry (Quan)
Sales Executive
JASINDO LOGISTICS
Address: 49 Bui Dinh Tuy street, ward 24,
Binh Thanh District, Hochiminh City, Vietnam
HP: +84 938484257
Zalo: 0938484257
TEL: +84 522052055
Skype: quan_hoang
WhatsApp: +84 938484257
Email: henry.quan@jasindologistics.com
Website: www.jasindologistics.com
WE CARE WHAT YOU CARE